HS give an X to Zed
|
Send to friend
June 4 2009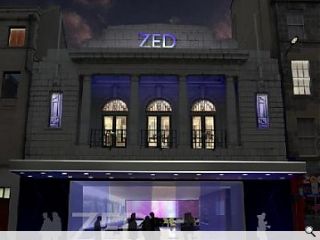 Scottish ministers have been asked to pass judgement upon whether to demolish an historic cinema in Clerk Street, Edinburgh.
Despite approval by Edinburgh City Council, Historic Scotland have said part demolition of the B listed art deco building is "not justified" in their own report, thus necessitating ministerial approval.
Duddingston House Properties must now decide whether to table a written submission or take their plans for an art hote, dun=bbed 'Zed', l to a public enquiry.
The Make penned scheme sought to retain the existing frontage, foyer and external shell of the auditorium whilst restoring key features. It is judged by the developer to be the only commercially viable way of rejuvenating the structure.
Opinion is split on the best way forward between commercial and heritage considerations with Culture Minister Michael Russell saying that the current economic climate is a factor to be considered, but should not be allowed to compromise scrutiny.
Back to June 2009