Basil Brush billionaire bids to airbrush brewery
|
Send to friend
June 3 2009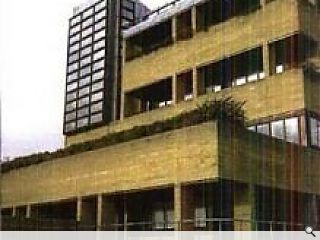 Trevor Hemmings, a leisure entrepreneur who owns the rights to Basil Brush and Postman pat amongst others, has launched a second attempt to demolish the former United Distillers and Scottish & Newcastle headquarters.
Balfour Stewart House would be demolished to make way for more than 80 new homes, a previous scheme was knocked back over criticism that it's quality did not justify demolition of the contested brewery.
Designed as an office hq in 1981 by RMJM the interior is beset by a hierarchial structure, excessive structural columns and poor natural light. All of which contribute to a reluctance from potential occupiers.
An assessment by Historic Scotland over whether to list has been put on hold as the heritage body cannot push for listing whilst a planning application remains live, nor for the six months after refusal.
Back to June 2009