Archial crash RMJM brewery
|
Send to friend
June 4 2009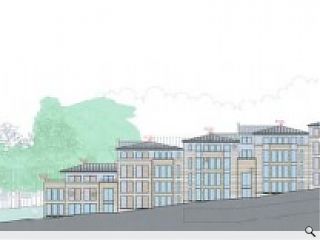 A storm is brewing over Archial Architects revised plans on behalf of Rumney Manor Ltd, an investment vehicle for reclusive Lancashire billionaire Trevor Hemmings, to demolish the RMJM designed Scottish and Newcastle Brewery hq.
The plans call for erection of 80 flats on the cleared site, down from a previously tabled 119.
A diverse spectrum of opinion is evident with regard to the subjective qualities of the existing distillers hq from Historic Scotland at one end decreeing: "It is an important office building design heralding new architectural ideals of the burgeoning Post-Modern period of the early 1980's".
Less complimentary was architect Maxwell Hutchinson of The Hutchinson Studio Architects who in a critique of the building, stated: "Balfour Stewart House is an initially seductive cosmetic work of architecture which, sadly, is critically flawed in execution."
Such diverse opinion is unlikely to be evident in S&N's likely successor, the plans for which can be viewed online via Edinburgh City Council's
planning portal
.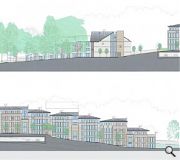 Back to June 2009