Stirling Castle revamp comes to a head
|
Send to friend
June 2 2009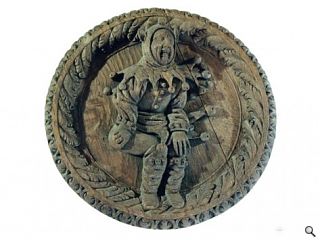 A five year project to recreate hand carved replicas of the Stirling Heads, fine examples of Scottish Renaissance art, have been unveiled today by expert wood carver, John Donaldson.
Forty oak medallions, each a metre wide copy of the 16th century original which remain in safekeeping, features vivid depictions of Medieval kings and queens, Roman emperors and mythological heroes amongst others.
A 41st head was created from scratch, taking its design cue from statues along the outside of the palace and will take pride of place on the ceiling of the King's Inner Hall alongside 36 others.
Historic Scotland commissioned the £12m project to return the royal palace at Stirling Castle to how it, may, have looked in its Renaissance heyday.
Donaldson said: "The Stirling Heads come from an exciting period when James V was determined to show the world that Scotland was a culturally important country, playing its part in the Renaissance.
"It has been a wonderful experience to recreate the work of the Renaissance craftsmen who carved the originals 450 years ago.
"While I have been working I have often thought about who they might have been and what their lives were like.
"It's quite a privilege that my versions of the heads will become part of the castle's story, and to think that in centuries to come people might look at the ceiling of the King's Inner Hall and wonder who carved them."
The original heads will be put on public display in a special gallery from 2011 as part of the ongoing Stirling Palace Project.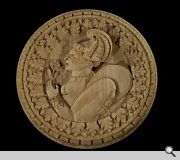 Back to June 2009