The Rubble Club
May 29 2009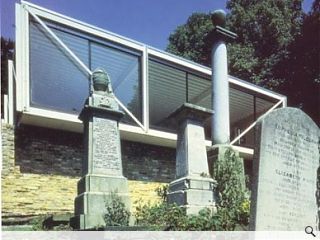 Prospect is creating an organisation called The Rubble Club (
www.therubbleclub.com
) for buildings demolished in their architects lifetime. The Rubble Club is not a new idea. It is in fact the brainchild of one Isi Metzstein, who hatched it some 10 years ago at an Aberdeen School of Architects external examination dinner.
With more and more architects witnessing the demise of their creations, it was felt appropriate to set up an organisation for them; originally called The Macallan Club, after the founders favourite tipple.
In taking the idea forward Prospect felt using somebody else's trademark could be a problem hence the new name. However, the tipple consumed at our events could provide a consistent link with the past.
Users are invited to log on to
www.therubbleclub.com
and get involved by commenting on the buildings already covered or nominating their own lost wonders for future inclusion.
Back to May 2009