Demolition decision repetition
May 29 2009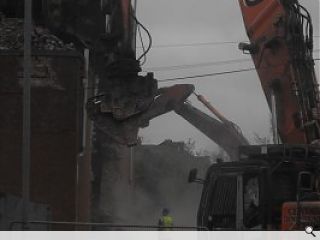 Demolition contractors are on site at the Coliseum, four days after a fire ripped through the Edwardian Cinema after Health and Safety concerns were raised over the fragile skeleton. Under these circumstances the council can undertake immediate demolition, requiring posthumous listed building consent only.
Lesley Brown, Communications & Media Officer for Historic Scotland said: "A lot of people think when you A list a building you can't demolish it, but some are and with our consent.
"There is a strict criteria to qualify for our grant aid, including the importance of the building, the urgency of the repairs and economic benefit. We will not spend money where there's no end use save for truly exceptional cases and we do not step in if the owner has resources from elsewhere or stands to make a bigger profit. We also expect buildings that receive grant funding to provide public access."
The Coliseum is the latest in a spate of demolitions across Glasgow of structures which have fallen prey to vandalism and neglect, notably Elgin Place Congregational Church which was demolished by Glasgow City Council on Christmas day, 2004.
Also at immediate risk of demolition are a number of B and C listed tenements in nearby Tradeston, Napier House and Elder Park Primary School, both in Govan and Springburn Parish Halls.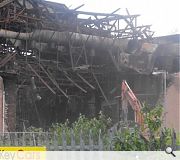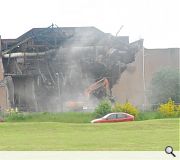 Back to May 2009