Scottish cities are the business
May 29 2009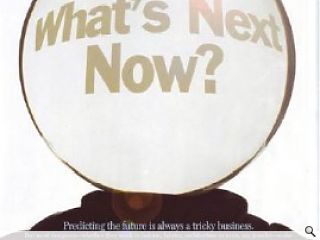 Banking group HSBCand the Future Laboratory have issued a report on forecasted change to UK industry in the coming century and have tipped Glasgow, Edinburgh and Dundee as potential winners in the future economy.
The Scots trio have been singled out for their placing in the fields of computer gaming, robotics, stem cell research and renewable energies, sectors which are projected to benefit from rapid growth.
It was also felt that increased competition and inflation in the south would drive more prospective entrepreneurs to the north.
Video games will dominate the future entertainment industry and a number of Scottish studios are well placed to capitalise on this.
Dundee was expected to become a hub for the nutraceuticals industry, foods which contain health and beauty benefits, projected to become increasingly important to an ageing population.
Edinburgh, along with six other cities, is seen to be at the forefront of the British robotics industry.
The reports authors foresee the UK's business landscape undergoing its biggest shake up since the industrial revolution.
Back to May 2009