haa ring the Bell of change
May 29 2009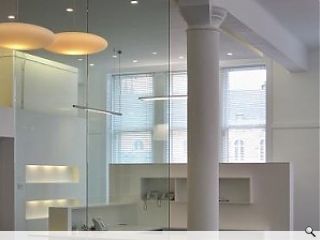 haa design are settling into more commodious accommodation on Bell Street, Glasgow, after a flit from their home of the past decade, Central Chambers.
Taking up residence in the Merchant City, haa have an eye to future growth by occupying space that is flexible to their expanding needs.
Making the necessary alterations on a limited budget within a B listed building, which comprised a number of partitioned cubicles, proved a challenge for haa's space planners but some lateral thinking made possible a modern open plan office and even incorporates a central lighting raft.
Commenting on the self penned makeover Lorraine Wylie of haa said: "It's been very good for us to have a 'taste of our own medicine' so to speak and is a useful reminder of what it's like to be the client!"
Haa will find themselves in good company as they join Dualchas, Page/Park and David Narro Associates who have all recently made a move on the Merchant City.
Back to May 2009