Plinth participants pursued
May 26 2009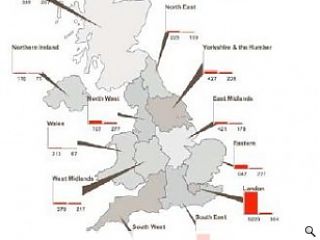 A midnight deadline on 31 May now looms large for submissions to Antony Gormley's Fourth plinth project.
Publicity hungry individuals from across Scotland are being invited to take up residence on the empty plinth as a means of providing a portrait of the UK in the 21st century.
They will join a procession of individuals occupying the famous niche every hour, on the hour for 100 days.
In addition to teeming hordes of snap happy tourists the spotlighted individual can look forward to being beamed live by Sky Arts to the official website: www.oneandother.co.uk.
Thus far 339 plinth contenders have put themselves forward from north of the border, including a blacksmith, lifeboatman, nurse and a "domestic goddess".
Applications are invited online or by post with 2,400 participants selected at random by computer.
Back to May 2009