Designs on waste
May 26 2009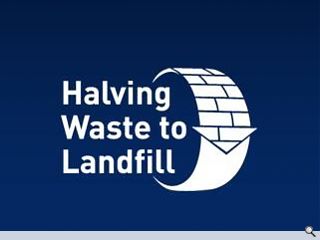 A new design tool. "Designing Out Waste: A Design Team Guide", is set to be published by WRAP (Waste & Resources Action Programme) showing architects and designers how to minimise material sent to landfill.
This will be effected through: "A small number of design principles that are not limiting on innovation and flair." according to project manager Dave Marsh.
Building related refuse accounts for some 11 million tonnes of waste each year in Scotland, three quarters of which is attributable to soil excavation. WRAP are keen to halve this tally by looking at the waste hierarchy, notably eliminating basement excavations, re-use of materials and the retention and re-use of existing structures.
Designing out waste at the earliest stages of the design process is crucial to maximise returns and WRAP aim to effect this by specifically targetting architects with their self help resource, to be published in early June.
The guide will be made available to download from
http://www.wrap.org.uk/construction/
Back to May 2009