Roses noses ahead
May 18 2009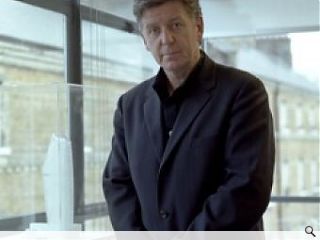 The Roses Design Awards 2009 now invite submissions for the countries premier celebration of architecture and design, with a strict deadline of June 12.
The Roses aim to promote and stimulate the best in design of 2009, providing a lasting tribute to the energy, passion and professionalism of both client and architect throughout the past year whilst providing an ideal platform for the celebration of superlative design work.
Amongst the categories up for grabs are: Interior Design, Best Residential Project, Best Affordable Housing Project, Best Re-Use of a Listed Building, Best Commercial Project, Best Public Building, Best Regeneration, Best Placemaking, Best Proposed Building, Best Low Cost Project, Engineering Design and Sustainable Design.
An expert panel of acclaimed architects and writers have been assembled to judge the event, chaired this year by Ian Simpson, director of Ian Simpson Architects. A Mancunian born and bred Simpson has enjoyed extensive success within his home city and beyond most notably The Hilton Tower that now dominates the Manchester skyline and which provides Simpson with the most spectacular penthouse accommodation in Britain.
Joining Simpson are a several leading architects including: Peter Wilson (Napier University), Julian Gitsham (Feilden Clegg Bradley Studios), Hanif Kara (Adams kara Taylor), Kirsten Lees (Grimshaw Architects), Luigi Beltrandi (CZWG Architects LLP), Rafael Marks (Penoyre & Prasad LLP) and Paul Appleton (Allies and Morrison).
Download your call for entry at
www.rosesdesignawards.com
. For more information please contact Kimberley Baran on 0141 559 6078 or email
kim.baran@carnyx.com.
Back to May 2009