Barmuckity Business Park on track
May 15 2009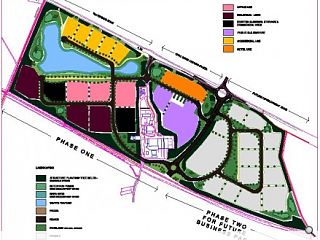 Barmuckity Business Park Ltd, a joint venture between landowner Ian Robertson and Springfield Properties, has submitted an application to Moray Council for a 128 acre trading estate to the east of Elgin.
More than £100m will be spent on the Barmuckity farm site over the next 20 years including a new roundabout to the east which could lead to the establishment of an Elgin by pass.
Laid out in zones the development will accommodate hotel, leisure, office, storage and industrial usage around a large loch feature.
Back to May 2009