Research centre takes off at Glasgow Airport
May 14 2009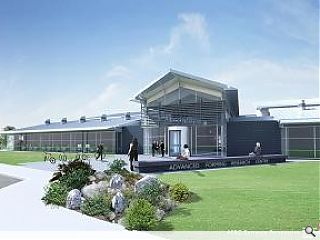 Hypostyle have been commissioned to design a dedicated £25m research centre for manufacturing technology in the UK's aerospace, energy, marine and automobile industries.
Located at Glasgow Airport the Advanced Forming Research Centre – first of its kind in the UK- will develop technologies in support of the design and manufacture of new products and components.
The bespoke facility, a collaborative venture between the University of Strathclyde, Scottish Enterprise and engineering firms including Boeing, Mettis Aerospace and Rolls-Royce, is scheduled to open in 2010.
Back to May 2009