Art grant for Peterhead
May 14 2009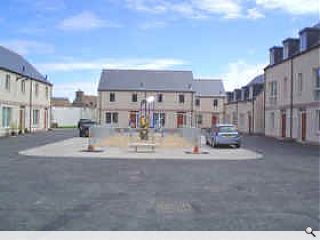 The Scottish Arts Council have awarded funding to Roanheads village, a residential scheme in Peterhead, Aberdeenshire by Michael Gilmour Associates.
A £10,000 allocation will be used to appoint artists to work in collaboration with tenants towards the design of future artwork in the village. The resulting concept will then be tabled to the Communities Fund in a further application for up to £60,000.
Roanheads Village occupies a former fish factory, transformed into social housing by Tenants First Housing Cooperative. Embodying the principles of New Urbanism, priority is given to the pedestrian, recreating traditional streetscapes using vernacular forms.
Back to May 2009