White House on site
May 12 2009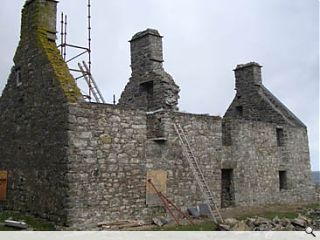 William Tunnell Architecture have commenced construction on phase two of the White House on the Isle of Coll following consolidation of an existing ruin.
A new building will now be constructed within these walls with wings of accommodation added to the side. David Narro Associates are acting as structural engineers on the project.
Activity on site can be followed by way of a development
diary
, updated regularly with toings and froings from the site.
Back to May 2009