The Great Big Property Gig
May 12 2009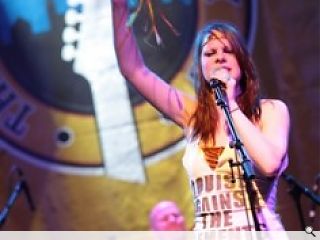 Final tickets have been made available for Scotland's only property music event, The Great Big Property Gig 2009, to be held in ABC2 Sauchiehall Street, Glasgow.
Dubbed the recession sessions a selection of bands will take to the stage in conjunction with a charity raffle and stand up comedian, Des Clarke.
Last year's event, which was the third of its kind, raised a staggering £28,500 for charity in just one night. Whilst the organisers realise that times are tough for the property industry this year, the event will rock as much as ever, and ticket prices have been lowered this year in recognition of the changed climate.
Started in 2006 by a group of well-known faces from the property industry – who had until then been hiding their musical lights under a bushel – the event was conceived as an alternative to the usual black tie dinners and since then, has gone from strength to strength.
Tickets can be purchased at
www.thegreatbigpropertygig.com
for £15
Back to May 2009