Five LEGO homes up for grabs
May 11 2009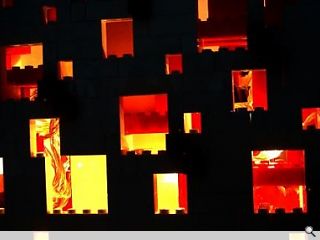 Over the past three months architecturescotland has had five leading architectural firms beavering away on designs for a model LEGO villa. Now we present the fruits of their labours for sale at
www.jumbleaid.com/legovillas
in anticipation of the Scottish Design Awards.
Five of Scotland's top architects – Aedas, Gareth Hoskins Architects, gm+ad, Michael Gilmour Associates and RMJM – were invited to commune with their inner child to design and build a distinctive LEGO villa in a challenging exposition of design talent, all in aid of the National Autism Society Scotland.
All this primary coloured plastic finery has proved both constructive and entertaining as our famous LEGO five compete in a head-to-head battle for supremacy in our very own toy wars. Nothing charity sale like this has ever been attempted before and the premise has already drummed up huge excitement within the architecture and design communities.
Keep them peeled to
www.jumbleaid.com/legovillas
and start bidding! This is an excellent opportunity to contribute to a worthwhile cause and have a bit of fun in the process. So don't delay, start to play as we let the brick battling commence!
The results of the 2009 Scottish Design Awards and our Lego Challenge will be announced at a gala awards dinner on 29 May at the Crowne Plaza, Glasgow. To book tickets contact Kim Baran on 0141 559 6078 or
kim.baran@carnyx.com
or log on to
www.scottishdesignawards.com
.
Back to May 2009