Students harbour Harvard ambition
May 4 2009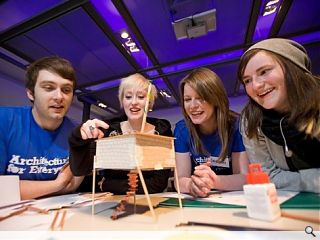 A one day design workshop at the Lighthouse has opened it's doors to 35 young people, more than turned up to an equivalent London event, as budding architects vied for an all expenses paid trip to study architecture at the Harvard Graduate School of Design.
Organised by RMJM as part of their 'Architecture for Everyone' campaign the event is one of four workshops taking place around the UK each aiming to identify Britain's architects of the future.
The scheme is being run in memory of Stephen Lawrence, a murdered teenager who harboured ambitions of becoming an architect.
Images taken by Ryan McGoverne
Back to May 2009