Future Scotland
May 1 2009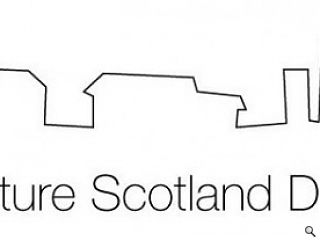 The Future Scotland series of debates has kicked off at the Lighthouse with a look at how public spaces shape the built environment and asking what does the future look like?
Interest in architecture remains strong in Glasgow, illustrated by this and the earlier "Architecture for Everyone" event sponsored by RMJM which drew in more than 30 young people keen to forge a career in the sector, more than turned up for an equivalent London event.
Rory Olcayto, features editor of the Architects Journal, kicked off proceedings with the onerous task of laying down the gauntlet to a feisty panel (and audience) of industry players admitting that if the panel can't convince then they'll lose the trust of the public.
Olcayto criticised the quality of public spaces including George Square and the lanes and back alleys of Glasgow, arguing that the £75m being pumped into the Transport Museum would have been better directed in their direction: "If you look at the Riverside Museum in plan form it's a 'Z', Zaha was here", Olcayto quipped, pointing out that so called 'starchitects' are rarely enthused by lower tier schemes.
Eelco Hooftman of Gross Max seemed to agree, despite conducting landscaping work on Zaha's Fife Maggie's Centre, noting that Glasgow loves: "Collecting 2nd rate Fosters, 2nd rate Chipperfield and possibly a 2nd rate Zaha".
David Page chose to shatter this nascent consensus though with susprisingly effusive praise: "The space is magnificent, it made me weep, that zig-zag perfectly lines up with Govan and Partick."
Page continued: "Private space is a kind of sickness that spreads through the environment and infects public space", pointing out that on a pilgrimage to New York grand dreams of lying on his back to admire the modernist edifice of Mies's Seagram Tower were squashed by over zealous security guards patrolling: "private space masquerading as public space.
"Our definition of public space is too narrow", Page continued: "water, air, sky and desert are all public."
Perhaps the most memorable quote though went to Hooftman who revealed why he has not yet taken on a project on his home turf of Edinburgh: "I'm an animal and animals never shit in their own nest."
Back to May 2009