Mumford & Wood windows are music to the ears of Sheffield Uni
May 1 2009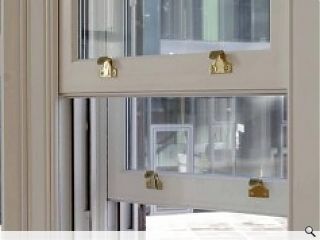 Mumford and Wood have installed bespoke conservation timber windows at the University of Sheffield's music school.
Occupying the former Jessops Hospital, which was saved from demolition by planners, over 250 of the custom windows were installed to the specification of Carey Jones Architects.
For enhanced aesthetic and acoustic performance 'double-double-glazed windows' were installed as Dave Snowling, Managing Director, Mumford & Wood Ltd explained: "Effectively we used a double glazed Conservation™ Box Sash window either side of a void in the same opening which doubly contributed to the acoustic control of this fantastic music school.
"In most cases we work toward reducing unwanted noise from entering a building; in this case it is quite the reverse as we needed to trap the sound of music within the building and avoid it from escaping!"
Further challenges were presented by individual fanlights above each window, these had to be individually measured to mirror external stone corbels.
Back to May 2009