NVA in play at St Peter's
April 30 2009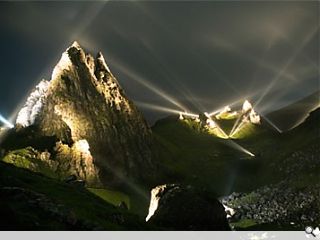 Environmental arts charity NVA and the Scottish Arts Council's Mational Lottery – Public Arts Fund are to create a series of temporary and permanent artworks at St Peter's Seminary and Kilmahew Woodlands, Cardross.
It is hoped this work in association with Urban Splash's development plans can act as a platform in the recovery and restoration of an invaluable heritage asset and open the woods up to greater community use.
Angus Farquhar, director of NVA, said: "The site carries a remarkable 500 year history of human intervention, from the mediaeval foundations of Cardross Castle, the survival of natural woodlands and a stunning Victorian designed estate, to the powerful imposition of the 20th century seminary buildings.
"A creative landscape is driven not by a single focus or perspective on its heritage, conservation, environmental or leisure value, but by an inspired reading of the layers of history that underpin it, that define its complex character and the visionary artistic responses that can expand this narrative into a new century. The plan will allow us to look at temporary and permanent ways to take these ideas forward."
Apologies to all those who missed the Wrap last week and have been going through withdrawal symptoms as a result – the fault is all mine as other workload demands took over all available time. By way of compensation, a bumper edition this week.
Back to April 2009