A+DS to restructure
|
Send to friend
April 30 2009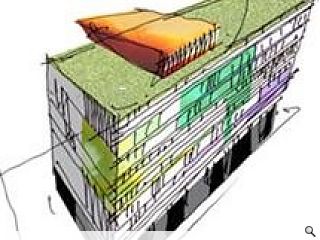 A long awaited review of Architecture and Design Scotland (A+DS) by the Scottish Government has re-iterated the need for a design body to promote good quality design.
Amongst the recommendations bulleted in the report was a "restatement of A+DS's purpose" in order to better define the remit of A+DS in relation to associated organisations such as The Lighthouse, SUST, RCAHMS, Built Environment Forum for Scotland and Historic Scotland.
It is intended to look again at the respective roles of these bodies to clarify their agendas and define their roles.
Other items highlighted for change include condensing the current boards of six directors and 17 advisory board members down to a single board of up to nine members. Payment for these members and the chairman would be considered.
Also on the agenda was a clearer focus on set priorities with A+DS urged to conform much more closely with Government objectives.
Sebastian Tombs, Chief Executive of A+DS, said: "This review gives A+DS a clear remit to champion the opportunities that planning reform offers to create better buildings and spaces in Scotland. Additionally, we will be targeting skills development to help raise the capabilities of place-makers to create places that the people of Scotland deserve; places that work, which provide real choices and are place where people want to be."
Back to April 2009