Ratho bosses balk at losses
Send to friend
* Required fields
|
Send to friend
April 9 2009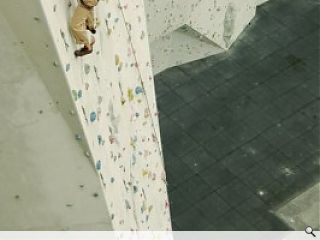 Edinburgh City Council leaders have rebuffed an approach from the architect responsible for Edinburgh's International Climbing Arena, David Taylor, to run the troubled complex.
Councillors are presently engaged in a review of the centre's future, which may see day to day running of the centre put out to tender rather than go to the wall.
Mounting losses at the centre last year peaked at £1m but have subsequently been on descent to around £650,000 this year and an estimated £400,000 next.
Opposition leaders have called for the centre to be sold off in a bid to stem a steady outflow of capital but councillors are thought unwilling to throw away the millions of investment that have been poured into the centre in recent years.
Costs have spiralled at the problem hit centre since it went nearly seven times over budget in construction, subsequent disasters have further eroded liquidity including a £1m repair bill for a roof that failed mere years after opening.
Back to April 2009