David's goliath Cardiff masterplan
|
Send to friend
April 8 2009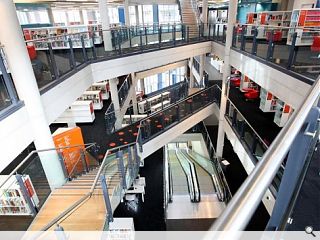 Eastlake Work Group have teamed up with BDP and Steelcase to design the new Cardiff Library, part of a wider masterplan for the redevelopment of Cardiff city centre in which Eastlake also have a stake.
Known as St David's 2 this area includes a shopping mall and the 55,000ft library, which has recently re-opened its doors to the public. Housing 90,000 books, 10,000 CDs and DVDs as well as four special visual needs pods, it provides an innovative and dynamic environment to learn and relax.
Eastlake project managed the phased installation of specified furniture and the transfer of books from a temporary location.
Neil Hallam, Eastlake's regional director said: "By working closely with Steelcase and BDP this has allowed us to create an interactive library which is modern, bright and vibrant and very different from the stereotypical library. We hope that it will have a wide appeal to many people, allowing them to work and study in great conditions."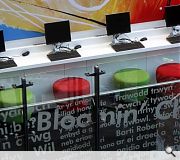 Back to April 2009