Prizes to be won at "Architecture for Everyone"
|
Send to friend
March 31 2009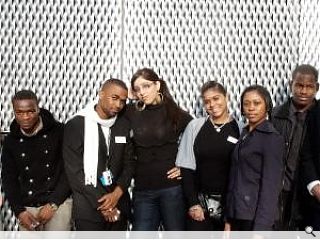 RMJM have teamed up with the Stephen Lawrence Trust to launch "Architecture for Everyone", a search to uncover Britain's best young design talent.
Particular emphasis will be placed on entrants from black and other ethnic minority groups in addition to those from socially excluded backgrounds.
It is hoped that by encouraging participation from groups not well represented within the field that greater diversity can be achieved within the architectural profession.
To achieve this a twin approach is being adopted, firstly with a series of workshops taking place across the country, Glasgow amongst them on April 30. These are designed to give young people an insight into the work of architects in the company of leading professionals and designers.
Secondly a competition is being launched to identify wasted spaces and put forward ideas for their re-use.
The winner of this competition and an individual demonstrating particular flair at the workshops will be put forward for a fully paid six week "introduction to architecture" course at Harvard University in the Summer.
Entry is open to all young people aged 18-25 in either full or part time education. Full details are available at:
http://www.architectureforeveryone.org.uk
Back to March 2009