No Reflections for Venice's Scottish connection
|
Send to friend
March 31 2009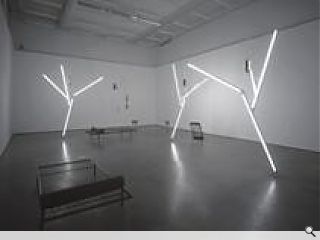 Hot on the heels of Out There: Architecture Beyond Building, the international architecture exhibition at the Venice Biennale, comes No Reflections.
This Scottish presentation at the contemporary visual arts festival has been crafted by artist Martin Boyce, who is representing Scotland with a solo exhibition of new work.
Boyce's work is designed to relate to and transform the space around it via atmospheric sculptural art that bows to modernist design history.
No Reflections will be curated by Dundee Contemporary Arts (DCA) and is scheduled to run from 7 June to 22 November 2009. It will subsequently be placed on display at the DCA to mark the venue's 10th anniversary year.
Comprehensive information on No Reflections is available at
www.scotlandandvenice.com.
Back to March 2009