Joint appointment for RICS
|
Send to friend
March 31 2009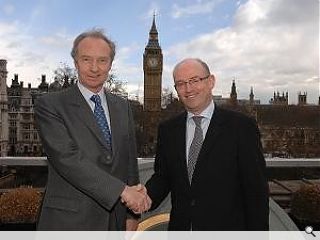 The Royal Institution of Chartered Surveyors in Scotland (RICS) have appointed the Duke of Buccleugh and Jim MacKinnon as honorary members.
This recognises their contributions to the land, property and construction industry in return for promoting the objectives of RICS.
The Duke of Buccleuch is the Chairman of Buccleuch Estates Ltd managing the competing needs of agriculture, forestry and tourism against respect for landscape and wildlife.
Jim MacKinnon is director for the Built Environment at the Scottish Government with responsibility for, place making, building standards and planning.
Neither recruit comes from a surveying background but it is hoped that their combined connections and influence will serve to benefit the profession.
Back to March 2009