Glasgow, Glasgow everywhere
|
Send to friend
March 17 2009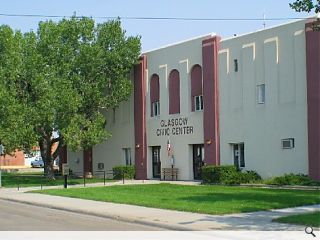 There's no place like home, or is there? One Glaswegian retiree, Michael Slavin, looks set to find out when he embarks upon an epic journey retracing the footsteps of émigrés past when he sets sail from Southampton to the land of the free.
Unlike prior passengers Slavin is not seeking a better life but rather looking to document the lives of his forebears, specifically those civically proud individuals who sought to create a little slice of home.
Britain laid the foundation for much of the modern world from its days as a global superpower and this is reflected today in the culture, language and place names of the countries where we once held sway.
America is no different in this regard and actually manages to outdo the mother country in its preponderance of "Glasgow's" with no less than 20 towns and cities bearing the hallowed monicker from coast to coast.
Dear green places have sprouted from such diverse states as Kentucky, Virginia and Montana and Slavin plans to spend up to a year trekking amongst them on a Glaswegian odyssey.
This is no mere list ticking exercise either, each urban presence will be fully documented, delving deep into the people, history and inception of the G20 in what ought prove a fascinating adventure.
A glasgow journeys blog has been set up to document Slavin's progress.
http://mikeslavinglasgow.blogspot.com/
Back to March 2009