Mumford & Wood open doors with product design guide
|
Send to friend
March 17 2009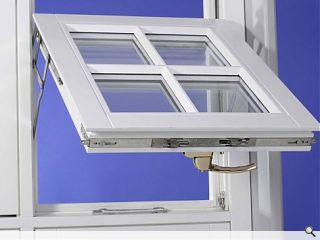 Mumford & Wood, manufacturers of premium quality timber windows and doorsets, have introduced a product design guide featuring both Conservation™ and Contemporary™ products.
The product design guide presents a real window of opportunity for specifiers and clients with a genuine breath of fresh air, allowing informed decisions to be made in sourcing the most appropriate and innovative products.
New additions to the range include the notable Conservation™ casement with eco-specification option – a traditionally styled flush fitting casement that sets a new benchmark in window design to achieve a BFRC A rating.
"As members of the BWF TWA Scheme, we have worked hard in recent years to achieve all the most desirable performance attributes that modern fenestration can possibly offer to contribute to a better life for today's homeowners," says Dave Snowling, Managing Director of Mumford & Wood Ltd. "This includes products that improve security, reduce sound levels, have exceptional levels of high thermal efficiency that stack up maximum credits in the Code for Sustainable Homes, and the very best design aesthetics for which the brand is synonymous."
Copies of the new Mumford & Wood brochure which illustrates timber products carrying BFRC ratings, Secured By Designer certification, Kitemark and Energy Savings Trust badges of approval, are available now on tel: 01621 818155, email:
sales@mumfordwood.com
, or visit
www.mumfordwood.com
where a PDF version is downloadable with new and modified CAD drawings reflecting the high performance criteria of Mumford & Wood's high performance fenestration products.
Back to March 2009