Judging concludes for SDA 2009
|
Send to friend
March 3 2009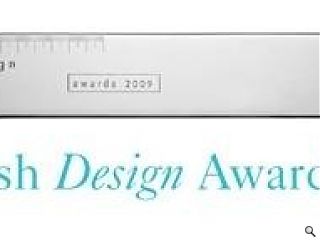 Judging for the Scottish Design Awards 2009 has concluded, bringing to heady conclusion a marathon process of perusal, debate and comparison as our esteemed team of judges poured over an array of Scotland's finest.
By all accounts this year proved something of a tour de force of architectural standards with a slew of challenging entries of an extraordinarily high calibre all vying for attention, the judges were particularly impressed by the degree of design gusto and flair that was to be found north of the border.
The decision making process took the form of a grueling cross country road trip, the only disappointment of which was the impossibility of catching every proposal. Nevertheless this session helped showcase the breadth and depth of the nations architectural offer.
This process was followed up by an extended perusal of submissions, chaired by Dennis Sharp. Those schemes in each category that succeeded in drawing judge's attention were followed up by some generally congenial and at times animated debate. Who would walk away with the much cherished Grand Priz?
All will be revealed at the nominations announcement to be held at the Fruitmarket, Glasgow, on March 18. A welcome opportunity to catch up with colleagues and even, in an SDA first, view our now famous LEGO submissions in the flesh!
Entry to this event is free and can be booked by downloading
this form
.
The architectural judging panel consisted of:
Dennis Sharp - Dennis Sharp Architects
Professor Robert Adam - Director, Robert Adam Architects
Paul Zara - Director of Conran & Partners
Christopher W Jones - Deputy Chairman, Careyjones Ltd
Ivan Harbour - Rogers Stirk Harbour & Partners
Ian Goodfellow - Penoyre & Prasad LLP
Peter McLaughlin - John McAslan & Partners
Back to March 2009