Lockerbie Data Centre back for seconds
|
Send to friend
March 2 2009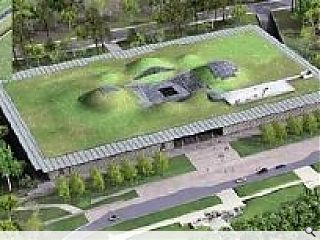 Europe's largest data centre moved a step nearer today with news that Lockerbie Data Centres Ltd have organised a second exhibition of their plans for an £800m international centre in I.T. applications, communications and data storage.
The exhibition will provide local stakeholders with information on how their interests have been reflected within a masterplan which has been evolving since December.
Proponents of the venture, on the edge of Lockerbie, state the potential transformative impact of the scheme in refashioning the town as "an international hub for the internet age."
Alongside the data centre will be a business park providing around twenty thousand square metres of hi-tech office space, specifically designed to attract internet companies to the area.
The scheme is designed to interpret "a Borders village form" with up to 750 mixed tenure homes along a wide central High Street to accommodate public events and amenity space. This will be integrated into the existing town through proposed footpaths, cycleways and improvements to local roads.
Excess heat from the data centre will be siphoned off for use in local facilities and homes and a percentage of the power required will be provided by wind farms and bio-mass plant. Lockerbie has been chosen specifically for its cool climate which will substantially reduce the power requirement for cooling the many thousand servers associated with the data facility.
It is expected that the planning application will be lodged with Dumfries and Galloway Council in early April.
Back to March 2009