Kelso school on a high
February 17 2009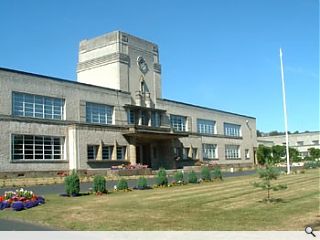 Scottish Borders Council have invited tenders for a two storey, two classroom extension of precast concrete to the grade B listed Kelso High School.
The rooftop space will be faced in masonry and wet dash render with a roof of engineered timber joists to harmonise with the 130 year old facade of the historic school..
Investment is needed to cater for rising class rolls and address student concerns at the ailing structures suitability for teaching. A list of concerns will be presented to the council in the summer.
Councillors are likely to meet next month to discuss the plans.
.
Back to February 2009