Curtain call for ABC
January 19 2009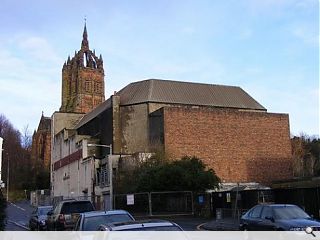 The ABC Regal Picture House in Paisley is to be demolished in favour of landscaped parkland, part of a public realm initiative from Renfrewshire Council.
The Regal structure had demonstrated the common touch with locals over the years, many with fond recollections of events and performances held within.
Despite such affections this survivor of the glamorous 1930's, designed by CJ McNair, is not considered architecturally significant and is not listed.
The art deco structure is in a ruinous condition having been left empty since Gala vacated the premises in 2006.
Storm damage sustained in the run up to Christmas has expedited demolition as the building had become unsafe, requiring a portion of the High Street to be fenced off.
Central Demolition are now on site, prepping the venue for one final dramatic performance. The premises will be gone by the end of the month.
Image provided by
Historical Paisley.
Back to January 2009