SNP urged to change Forth bridge finance stance
January 19 2009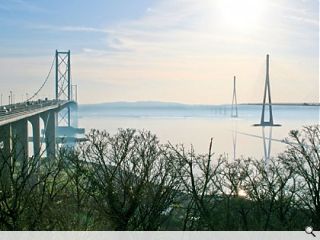 Business leaders have called for the privatisation or mutualisation of Scottish Water to finance a projected £2bn bill for a new Forth road bridge.
The option was raised by CBI Scotland director, Ian McMillan, as one way of addressing a funding shortfall afflicting the crossing.
Mutualisation would see Scottish water entirely or in part detached from state control and allow it to borrow money from the private sector.
It is forecast that removal of this government obligation would free some £182m of spending annually, money which could be channelled into contributions for the bridge under a PPP/PFI model.
McMillan commended his proposal as: "Undoubtedly a win-win solution."
Nationalists are ideologically opposed to PPP which would incur payments over a period of at least 25 years. In addition an arrangement would have to be made with Westminster, the automatic recipient of any money raised by such a sale.
The SNP's preference is to reallocate capital funding over the next 20 year period but this idea is not being entertained by Westminster, which refuses to set budgets decades in advance.
Back to January 2009