Tornagrain born again
January 16 2009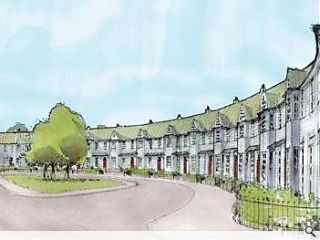 A planned new town at Tornagrain near Inverness could welcome some 5,000 new homes, five schools and parkland to cater for the expansion of Europe's fastest growing city.
Located on the A96 corridor close to the airport between Inverness and Nairn the town enjoys excellent transport links.
The vision is being financed by Moray Estates with planning consultant Andres Duany taking the design helm.
Duany advocates a return to traditional town planning, moving away from sprawling suburbs with few facilities. As such the town will be built to a high density with a walkable environment and plentiful shops and services.
Highland Council are in receipt of a planning application for the site which, if approved, could see construction commence in 2013.
Back to January 2009