Cumbernauld, city of the future?
January 16 2009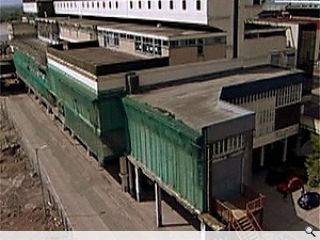 The world famous Bauhaus design school is launching an international design project using Cumbernauld as their subject.
The notorious new town will play host to an expedition from the school this week as students strive to elicit feedback from the local community.
Residents will be asked if they feel Cumbernauld can be considered a success 50 years on from inception.
This research will form the basis of the "Cities of Tomorrow – CIAM Urbanism", a project looking at planning and urban design strategies of the 1950's and 1960's.
Knowledge gleaned from this exercise will inform an examination of the future evolution of the urban landscape as organisers ask if Cumbernauld's design contains any answers for today's global problems.
The Bauhaus College of Art and Design in Dassau, Berlin, is considered to have led the Modernist movement in the 1920's, a reaction against ornamentation and elaborate form. Cumbernauld town centre is one of the most ambitious examples of this style in Britain.
Back to January 2009