Train gain
January 6 2009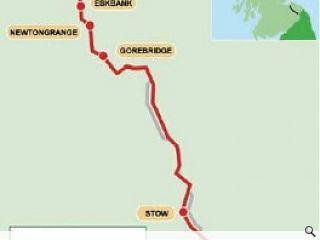 The fortieth anniversary of the closure of passenger rail services between Edinburgh and the Borders is being acknowledged today.
Locals have much to celebrate with a timetable now established for the reinstatement of a 35 mile route between Edinburgh and Tweedbank, to commence by 2011 and complete by 2013.
With a price tag of up to £295m the work does not come cheap but Scottish Government ministers believe that opening the region to new housing, tackling congestion and addressing shortfalls in the regional labour market make it money well spent.
Much of the route is not currently served by efficient transport links and will deliver significant CO2 reductions by dint of persuading people from their cars.
Back to January 2009