Wilson's Weekly Wrap: get thee behind me Santa, A tale of two Xmas's & Insulated from reality
January 5 2009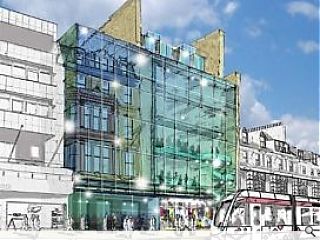 Get thee behind me Santa
So, the holiday's over, you've e-bayed the dud gifts and have been consuming Beecham's powders in industrial quantities in the forlorn hope that you could forestall the flu until you got back to the office – yes, welcome to 2009, the year everybody seemed convinced would be a washout before it had even struggled out of the Ne'erday gloom.
I blame Santa – usually he gets everybody out and shopping during what would otherwise be two of the dullest winter weeks, raising spirits and tempers in equal measure before disappearing again for another of his 12-month sabbaticals. This time he seemed to duck-out on the full feel-good factor having managed only to arbitrarily dish out sabbaticals of unspecified duration. So, if you now find yourself forced to partake of one of Santa's sundry sabbaticals, you have my heartfelt best wishes for 2009. The important thing is not to let the old bugger's behaviour get you down – ol' Pete Petulengro predicts there are going to be some surprising opportunities out there, and you'll need to be ready and willing to go for them. By way of demonstration, I hope next week to reveal how one group of architects in Edinburgh dealt with what seemed like an end-of-2008 disaster, picked themselves up and are now preparing to step boldly forward. I won't tease you with more detail just now – suffice to say it's an illuminating story and one worth waiting several more days for. As for Mr Claus, he'll need to raise his game a good deal before December 2009 or his next visit will be sans snow-board and sans reindeer. No that he'd find anywhere in Edinburgh to park them anyway.
A tale of two Xmas's
Applications needed to be in before Xmas for one of the highest paid jobs in architecture this side of the border. At least, I think it's an architectural position, but it being in the Scottish government's 'eHealth' programme and 'architecture' a word that's used a bit loosely by the IT industry, I could be completely wrong. Still, the advertisement claimed to be looking for a 'Head of Architecture and Design Directorate of Healthcare Policy and Strategy' (their lack of punctuation, not mine: civil servants either think it's trendy or are just illiterate – I leave it to you to decide) who will "define the architecture of NHS Scotland" and "set the new architectural direction", not insubstantial tasks you might think. There are two worrying elements to the post though: the successful candidate will need not only to have a "proven track record in programme or technical management" but have "delivered major IT projects on time and within budget and led architecture, design and delivery". Now, if like me, you're still unsure whether or not this is a key architectural or IT position, you're likely to be even more nonplussed by the fact that it's a fixed term, two-year appointment. Who, seriously, is going to deliver all that the job appears to demand within such a ludicrously constricted time frame?
You don't need to have much experience to recognise that setting a new architectural direction for a leviathan like NHS Scotland is not something that will be achieved at speed, especially whilst the future funding route for public buildings remains unclear. The post may well come with a £70k p.a salary attached, but given the recent financial performance of the various parts of the NHS in Scotland I think we'd all be forgiven some scepticism that any other time and budgetary considerations related to the position are ever going to be met. A quick look at the calendar though and you realise the conclusion of the appointment comes suspiciously soon after the next Holyrood elections, so it could be all start again for NHS Scotland come Xmas 2010. Visionary this is not.
Insulated from reality
And since we're on the subject of public architecture, the news that the annual carbon footprint of the government's built estate, at 11m tonnes, is higher than the entire CO2 output of Kenya should, if they had any humility at all, prevent politicians of all parties pontificating to the rest of us about our individual energy consumption. This total, it should be noted, only applies to the 18000 ministerial departments, police stations, museums and art galleries in England and Wales and is extrapolated from the 9000 buildings so far surveyed in this energy efficiency audit. Amusingly (or scarily, depending upon your point of view), the Department for Energy and Climate Change is one of the worst environmental offenders, its building emitting 1336 tonnes of CO2 a year and receiving an energy efficiency rating of 'G', the lowest on the scale.
Now I haven't yet viewed any comparable figures for Scotland but I have seen some rather striking thermographic images of heat escaping from the Holyrood parliament and I suspect Victoria Quay isn't much better, to name but two government buildings in the capital alone. A similar survey to that carried out in England and Wales – together with subsequent remedial action – would surely have a significant impact on Scotland's total energy usage and provide some useful breathing space whilst the very much larger problem of the country's poorly insulated housing stock is being tackled. To reduce the CO2 output of Scotland's public buildings would, however, require our politicians and civil servants to lead by example, a bit of a rarefied possibility and one more likely only to generate bad puns about balloons and hot air.
Rome's burning: where's the RIBA?
Moving on swiftly to another emotive subject – architects' fees – I see a new survey has appeared to document the blindingly obvious, i.e. that architects' fees fell by 5% in 2008 and are likely to fall by a further 9% in 2009. Not much to look forward to this side of Hogmanay you might think but the predictions in the report published by MBD Commercial suggest a fall of another 3% in 2010 and – worse – that fees are unlikely regain the value they had at the height of this year until after 2013. Hardly cheering unless you're involved in public housing, health or education projects, in which case the market research firm provides the upbeat view that these sectors have the strongest growth potential, with fees for public housing work likely to see a rise of around 38% in the five years to 2013. Personally I'm not quite as sanguine about the possibility of the public sector providing fee salvation since, in a desperate market, civil servants and politicians will be eager to secure 'best value' by driving down fee levels even further and, as ever before, there will be some asinine practices prepared to submit ludicrously low fee bids in order to secure work.
So, in these troubled times, what action does the RIBA take? Yep, it's bumped up its subscription rates "in line with inflation", as if this was justification for milking its members of a little more money at a time when they least have any to spare. In any case, where on earth does it get its measure of inflation from when even the UK government has finally admitted this is a wholly inadequate measure of the country's economic performance? I have no doubt that, like everyone else, the RIBA has encountered rising costs but it's not an organisation that's ever been noted for its belt-tightening ability. Does it really think this is a good political move given that its members are hardly in a position to jack up their own fees by 3% on the basis of some spurious Treasury figures? Only Her Majesty's Revenue and Customs has a similarly cavalier approach to fundraising and its customer base is genuinely captive: the RIBA, by contrast, needs to understand that, as with all professional organisations, it has no divine right to exist and that unless it can usefully and effectively serve its members – especially those now experiencing serious commercial privation - it will almost certainly find itself with rather fewer of them contributing to its coffers, a self-inflicted blow if ever there was one.
Punch-drunk on Princes Street
I'm sure he won't mind me relating this to you, but before Xmas Adam Wilkinson, head honcho at the Edinburgh World Heritage Trust, was insisting in e-mails to me that the high street multiples would do all right and it would be the small specialist shops that would suffer most from the credit crunch (and the trams) in the coming year. Our correspondence began in relation to Princes Street, that well-known boulevard of tacky emporia, and Adam's views were in response to my own passing remark to him that the future of the capital's once premier shopping street needed radical reappraisal as the big chain stores, in present form, would not long withstand the assault of the internet.
Well, Xmas is over, the statistics are emerging and it would be fair to say that it's not looking good for the big boys as regards the turnover they need to survive, never mind pay the sky-high rents and rates demanded of them in return for a supposedly prestigious Princes Street frontage. Of course, you could argue that we hear the same story every year and that, despite the pessimistic forecasts, the big stores will simply continue, like oil tankers, to make their slow progress in the same direction they always have.
Sorry, but I don't buy it this time: quite apart from anything else, hardly a day goes past just now but another big retail multiple bites the dust and, from the evidence of the hugely discounted pre-Xmas fire sales, many more will follow. In any case, the writing has been on the walls of Princes Street' outlets for some years and, in order to lay tram lines, the closure of the thoroughfare for practically the whole of 2009 should finish many of them off completely. Which, in the case of some of the tackier shops, would be fine except that there isn't going to be a rush of takers to replace them. Nor do you need to be a soothsayer to predict that the capital's 'city centre managers' will be devoid of any inventive plan to tackle the problem since it is the very existence of these creatures that manifests all that is wrong with Edinburgh's current attitudes to urban management. And because they're not the brightest buttons in the box, being that they're only interested in shopping, it seems apposite to point out to them – and their political masters - that window dressing is not urban design and that it is actually the latter that makes towns function successfully rather than the existence of a drecks'r'us next to a tram stop.
So, to cut a long story short, if we're really serious about the capital's urban quality, decisions about it's future need to be taken out of the hands of the city centre managers and a new forum created that recognises instead the area's wider importance to the nation's cultural infrastructure and economy. Given the current state of the retail sector, 2009 unquestionably offers a genuine opportunity to look beyond shopping in order to debate and plan the Princes Street we want to see as opposed to the current piss-poor environment brought about by expedient developers, myopic politicians and reductive transport engineers.
So what about it Adam? I'm sure Prospect a.k.a. www.architecture-scotland would be happy to work with you/me to organise the very necessary conference that needs to take place on this important subject. Indeed under its new(-ish) leadership, I'm sure the RIAS could be encouraged – indeed happy - to take a prominent role in such an event and it might even be that A+DS could also be prodded out of hibernation to help deliver an architectural front united in the demand for positive and lasting change. Just one thing though – there can be no re-run's or justifications permitted of the schemes that have failed so far: this has to be an agenda for new and credible ideas. Which should ensure the views of local politicians and city centre managers remain surplus to the programme.
And finally…
Donald Trump's announcement that it might be several years before he gets around to building the 500 homes he promised at Balmedie in Aberdeenshire seems to have taken press and politicians by surprise with many papers linking the news to the credit crunch and the maestro's ability or otherwise to raise the necessary dosh. Now, I don't want to slip behind in the queue to question the legitimacy of the project or its promoter, but George Sorial, ol' combover's representative on earth, or at least the Menie Estate, is accurate is stating that the houses are only likely to be constructed towards the end of the project and certainly after the golf course and hotel have been completed. In fact, the conditions attached to the outline planning permission insisted that this be the case, so it seems a bit rich for others to suggest the Donald has now moved the goalposts – why on earth would he do so before you and I provide Trumpton's infrastructure?
In this respect, what is much more intriguing – and open to a bit more intelligent scrutiny - is Mr Sorial's suggestion that the recent dramatic fluctuations in exchange rates between sterling and the US dollar now make the project more affordable and therefore even more attractive than before - "on the exchange rate alone you are looking at savings of over $500m". This on a reputed project investment of £1bn, not all of which it has to be said was ever going to come from the other side of the pond (see above note regarding infrastructure costs).
It used to be branch factories that Scotland was regularly suckered with – you know, heavy public expenditure to attract US corporations to our shores for a few years before - having made all possible profit from the enterprise – the inevitable handwringing and departure, with only that neat American word, 'closure' still ringing in the ears. The branch factory was of course a mainly central belt obsession, so the process may conceivably be new to the good people of Aberdeenshire. In which case, here's a clue or two: hyped-up but unmeasureable capital expenditure (otherwise referred to as "inward investment"); equally unquantifiable but nevertheless substantial public expenditure in support of the project; accelerated planning permission; and promises of lots and lots of (low paid) jobs. Not that the creation of a world class golf course could ever be compared to something as mundane as a branch factory.
Back to January 2009