Hazelwood records American success
January 6 2009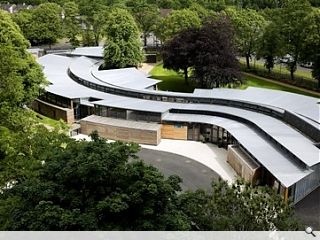 Hazelwood School's innovative learning environment is garnering international recognition for Glaswegian architectural practice, Gordon Murray + Alan Dunlop.
The school has been recognised by an American journal, the Architectural Record, under its "schools of the 21st century" feature.
In particular, credit is placed on the general architectural aplomb and innovative sensory environment created for the children.
A marked improvement in the performance and behaviour of pupils has been directly attributed to this good design by head teacher Monica McGeever.
Coverage encompasses a case study,
http://archrecord.construction.com/schools/08_Hazelwood.asp
and a detailed look at the architecture of extra sensory perception.
http://archrecord.construction.com/schools/08_Extra_Sensory.asp
Dissemination of school design trends and technologies is intended to better influence those entrusted with building our schools and allow informed design decisions to be made.
Back to January 2009