Heat is on with Energy Performance Certificates
January 6 2009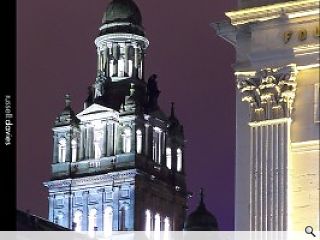 Politicians keen to push energy efficiency have been left as red faced as their offices heat signatures after missing energy efficiency targets.
Newly launched Energy Performance Certificates aim to rank the carbon footprint of public buildings on a descending scale from A to G and have been voluntarily adopted by ministers for all government offices.
However most buildings, including Holyrood, failed to meet an EU deadline this month with a lack of trained energy inspectors blamed for the delay. This shambolic implementation may cause the Scottish Government to fall foul of EU directives.
In a series of test results that would make any student cringe even Victoria Quay was shown to be massively energy inefficient, labouring to achieve an E+ rating despite being a sprightly 12 years old.
Amongst the buildings which managed to meet the deadline the following grades were awarded:
Edinburgh City Chambers E+
Glasgow City Chambers E
National Museum of Rural Life E
National Museum of Scotland F+
The embarrassing showing graphically illustrates the herculean task ahead of properly insulating the nations building stock. Nearly 50% of the UK's greenhouse gases are emitted in consequence of inefficient buildings sucking excess power from the grid to combat the dissipation of energy into the atmosphere.
Ministers have pledged to reduce carbon emissions from buildings by 12.6% by March 2011 and then by 30% by 2020, as measured from 1999 levels.
Image by Russell Davies
Back to January 2009