Stena's future on the Line
January 6 2009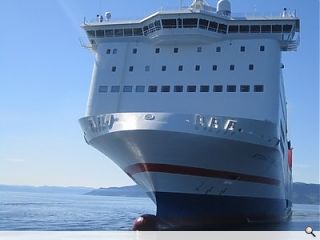 Ferry operator Stena Line are seeking permission to carry out preparatory work on a £70m port facility at Old House Point in the south of Scotland, near Cairnryan. This facility would allow the firm to vacate its present base in Stranraer.
These plans would entail a range of ground works as well as an upgrade of site access.
The application has been recommended for approval and will be considered by Dumfries and Galloway Council later this week.
The new location offers geographic advantage in minimising travel time to Belfast.
In addition vacation of Stranraer harbour will allow a breakwater to be constructed, paving the way for a new marina as part of a mixed use masterplan for the town.
Back to January 2009