Sublime design set to shine
January 7 2009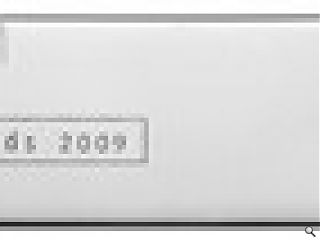 The Scottish Design Awards 2009 are building up a head of steam as organisers launch a new category of Architect/Architect Team of the Year.
This award will be much coveted by the profession and constitutes a central plank of Prospect's 2009 program of events.
Not only that but entering affords a genuine opportunity to formalise the creative endeavours of the architectural community. Competition is expected to be fierce as candidates vie for this prestigious title, but unfortunately there can be only one winner.
So if you know an architect who has broken new ground, broadened horizons and stimulated debate then our judging panel want to hear from you. The jury includes:
John McAslan: John McAslan & Partners
McAslan is passionate about Scotland and heads the John McAslan Charitable Trust, presently engaged in the restoration of Dunoon Burgh Hall.
Ivan Harbour: Rogers Stirk Harbour + Partners
Harbour has led the design of high profile schemes including the National Assembly for Wales and Madrid Airport, which went on to win the Stirling prize in 2006.
Chris Jones: Carey Jones
Jones founded the eponymous Leeds based practice with partner Gordon Carey in 1987 and is regarded as a consummate administrator.
Robert Adam: Robert Adam Architects
Adam continues the neoclassical tradition of his Georgian namesake and has the ear of Prince Charles.
Dennis Sharp: Dennis Sharp Architects
Sharp founded DSA in 1965 and is known as an authoritative writer, penning several titles on architecture to come to international attention.
Ian Goodfellow: Penoyre & Prasad LLP
Goodfellow is the sustainability champion for P&P, the practice co-founded by RIBA president Sunand Prasad.
Paul Zara: Conran & Partners
Zara led the Ocean Terminal project in Leith and has particular interest in 1930's British architecture.
Nominations for the Architect/Architect Team award, along with a reason why, are invited by Katy Thomson at
katy.thomson@carnyx.com
and should be emailed no later than January 16. General calls for entry can be made at
www.scottishdesignawards.com
, for more information contact Kim on 0141 559 6078.
Good luck and let the competition commence!
Back to January 2009