A bridge too far?
January 5 2009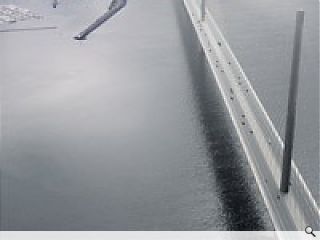 Scotland's SNP administration is resuming attempts to bridge a funding gap between Westminster and Holyrood for a new Forth crossing.
An earlier request for a cash advance has already been rejected out of hand but Finance Secretary John Swinney has pledged to persevere in seeking a £2bn loan from Westminster to be repaid over a 20 year period.
This comes despite chief secretary of the treasury, Yvette Cooper going on record to state that this was not a credible option.
Alternative funding mechanisms such as reallocating existing money, saving up and utilising a private sector partnership are politically unattractive for Scottish ministers.
The UK Government's decision to speed up capital spending in the wake of the credit crunch had piqued the government's interest.
Back to January 2009