Christmas comes early doon the watter
December 12 2008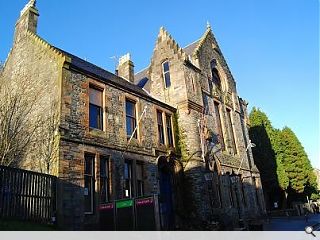 John McAslan, senior partner of John McAslan and Partners, has initiated a full renovation of the Burgh Hall in the coastal town of Dunoon to provide new community facilities. This supercedes a previous bid by Fyne Homes to convert the historic structure into residential accommodation which had not been felt so fine by local opposition.
Built in 1874 the Grade B listed Burgh Hall was designed in the Scots Baronial style by Robert Alexander Bryden.
McAslan has family ties to the area and in conjunction with his newly opened Edinburgh office decided the John McAslan Charitable Trust should pay a visit to the seaside resort.
The Trust will stump up £50k toward purchase and stabilisation of the ailing structure, the priority being to secure the building fabric. Thereafter the interior will be re-fitted to provide a multi-purpose community arts-based facility incorporating space for exhibitions, dance classes, concerts, art classes and any number of local events and gatherings.
The estimated cost of the work has been put at up to £2.3m and poses a formidable fundraising challenge in the present climate. It is hoped the deficit can be partially met by funds raised from Historic Scotland and Lottery awards.
The present business plan estimates that the hall would be fully transformed by 2014.
Back to December 2008