Trump tees off at Menie House
December 4 2008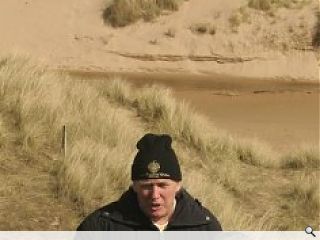 Gareth Hoskins Architects have been appointed alongside specialist golf course architects Hawtree Ltd to masterplan Trump International Golf Links, Scotland.
The first stage of this work has already begun with renovation being undertaken on Menie House.
The historic 14th century pad on the site of Trump's planned £1bn golf resort near Aberdeen will be pimped up to become Donald Trump's new Scottish crib.
This refurbishment extends to Menie Park Lodge to return both buildings back "to their original grandeur and beauty" , according to a Trump spokesperson. The properties will be "decorated and refurbished to the highest possible standard, while retaining a strong traditional Scottish style".
Critics, wary of the New Yorker's famed excess, are quizzical of just how authentic these works will be.
Both abodes will eventually be used to house executive suites for the development and are due to complete in the early stages of 2009.
Photography by Brian Morgan, Richard Le Sueur and Derek Ironside
Back to December 2008