World Heritage review
December 4 2008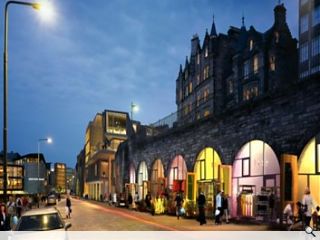 The Department of Culture has unveiled a consultation exercise into the UK's approach to UNESCO World Heritage Status (WHS), of particular salience to Edinburgh.
The consultation will document the associated costs and benefits of this status which some architects have criticised for stifling development and hampering Edinburgh's economy. This will seek measures to clarify and/or strengthen the protection afforded by WHS.
The report revealed that no concrete surveys of visitor opinion have ever been carried out to substantiate the alleged tourism benefit of the World Heritage label and indeed that such evidence as there is points to this not being the case. A Price Waterhouse study contained within the Departments notes revealed that since 1991 no canvassed visitor has ever volunteered the city's WHS as a determining factor in initiating the visit.
What isn't in doubt is that the WHS has fostered an environment in which high levels of scrutiny are applied to new development although no examples of specific projects being halted as a result of these measures were forthcoming.
Sources say the real impact of WHS is a climate where developers tip toe around the legislation and architects find their creative impulses curtailed.
Back to December 2008