Denny in for a pretty penny
December 3 2008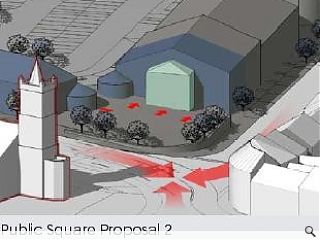 Denny is to be allocated £11m of regeneration cash by Falkirk Council to pursue redevelopment of a decaying 1960's complex within the town centre.
The derelict centre is plagued by damp and continued deterioration.
Henry Boot Plc has been selected to develop designs by Keppie for a new library, supermarket and retail space on the site.
The work is expected to commence in 2010 subject to a successful planning application.
Back to December 2008