Big is beautiful for Lockerbie
December 3 2008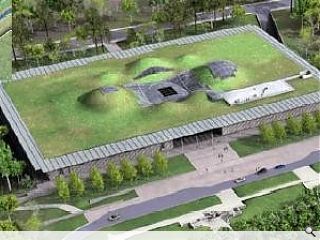 Peelhouses outside Lockerbie could enter the record books as home to the world's largest data centre after Lockerbie Data Centres Ltd announced plans to create an internet village on the Greenfield site.
The £800 million Peelhouses Data Centre and Sustainable Village will bring Lockerbie to international attention as a leading centre in I.T. and data storage.
Conscious of the impact on the rural landscape, backers are keen to iterate the proposals green credentials in the form of wind power generation and a new bio-mass station to provide a sustainable contribution to the vast energy needs of the development. Waste heat generated by the banks of computer servers will also be reused to heat the existing town, new village and business park.
John Hume, Chairman and Chief Executive of Lockerbie Data Centres Ltd said: "Peelhouses Data Centre and Sustainable Village will make Lockerbie an international hub for the internet age.
"The world wide shortage of suitable data storage and the high demand for local affordable housing presents a unique opportunity for Scotland and local residents.
"If approved this development will be of national significance and will create the perfect environment for high value internet business to locate to the south west of Scotland.
"Our plans to connect the existing community to a new district heating system will see an ongoing benefit to local residents and produce a new template for green data storage for the 21st century."
The new village of up to 800 mixed tenure homes will be integrated into the existing local community through a network of paths and cycle ways and will help meet the demand for social housing in the area. A potential collaboration with the Crichton University Campus will provide opportunities for young people in the area to stay in the south west of Scotland to live, learn and work.
Following further community consultation a planning application is expected to be lodged in March 2009.
The outline plans are on display at Lockerbie Library until Saturday December 6.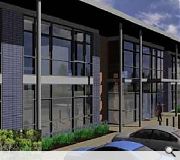 Back to December 2008