Enlightened education
November 27 2008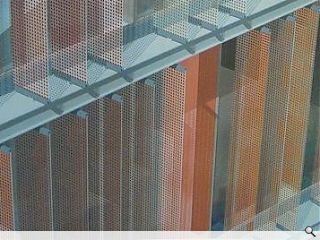 BDP's Faculty of Education for the University of Strathclyde is set to employ a dramatic lighting scheme in a showcase statement of the University's design intent.
Key entrance and roof canopies will be bathed with light from the interior as it passes through a composite glazing, filtered by a mesh cladding to produce an ambient glow.
This system takes advantage of the shadows cast by users within to become a "living element", achieved by projecting light from the back wall. Lines of light on all floors reinforce an appearance of verticality.
Motorised translucent fins create an animated façade by day whilst enhancing colour and reflection by night.
Recessed LED strips in the structural beams are intended to extrapolate this dynamism into the roof space with alternatively concealed up lighting to bask the soffits in an even light.
The piece de la resistance (given suitable funding) could be a mesh of LED's embedded into a rooftop plant level, acting as a matrix wall for images, video and text to impart sponsored messages. Budget constraints however may entail simply extending vertical light in an equaliser pattern.
Back to November 2008