Technology and hyper realism to close the healthcare skills gap in Dumfries
February 23 2023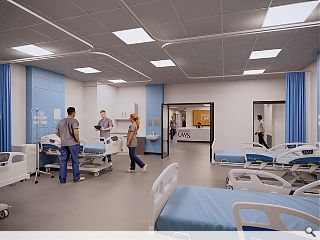 The University of the West of Scotland (UWS) is preparing to open a new Dumfries Campus in conjunction with Dumfries and Galloway College.
INCH Architecture has designed the new campus, scheduled to open next month, to prioritise collaborative learning with an emphasis on the health and social care sectors. Meticulous attention to detail will see healthcare wards, a GP surgery and a care home recreated as realistically as possible.
Other facilities include an immersive learning suite offering wraparound video to simulate real-life situations in a controlled setting.
Marcus Ross, vice-principal (planning & recruitment), added: "The campus has been designed to offer modern and contemporary learning environments; ensuring that our students have access to the best facilities possible.
"The development builds on an already exciting learning experience at UWS Dumfries, combining our world-class teaching, with facilities to match."
The new campus promises to treble the number of specialist lab facilities from the existing campus, preparing the next generation of healthcare workers to address a skills gap in the region. ​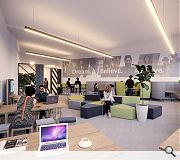 Lifelike situation rooms will provide students with a foretaste of work in the field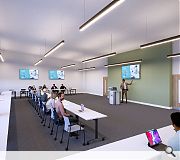 The campus will address a shortfall in healthcare workers across Dumfries and Galloway
Back to February 2023